DEWins! Vaccine incentive program
Delaware, get your vaccine and get your shot at great prizes!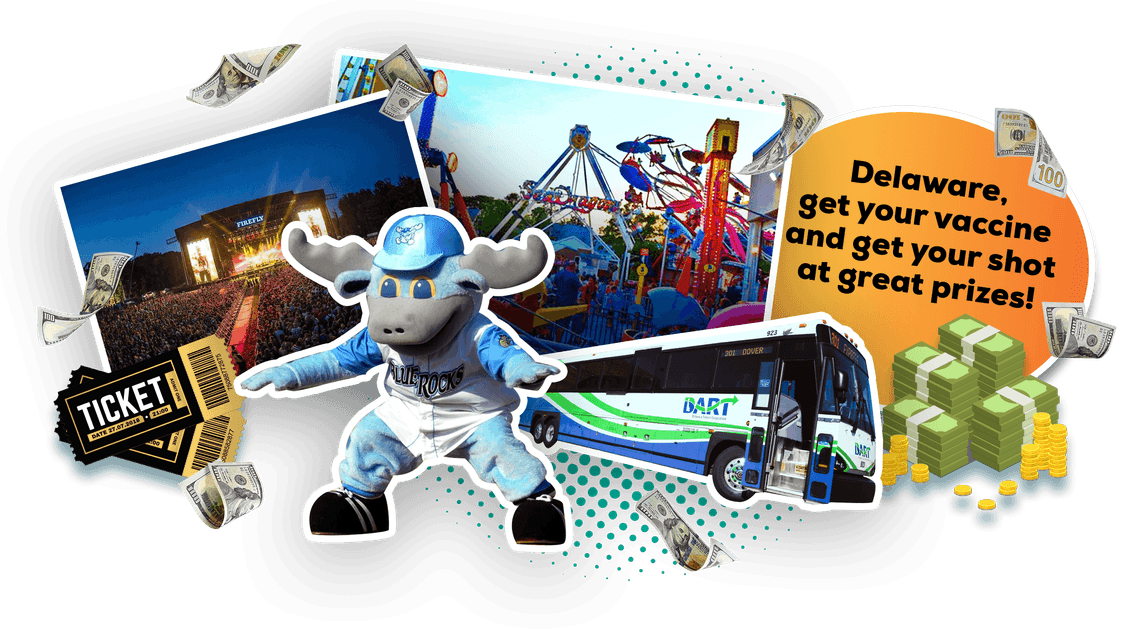 DEWins!

is an incentive and public education program aimed at encouraging all eligible Delawareans to get the

COVID-19 vaccine.
Get vaccinated by June 29
The Prizes!
Delawareans 12 to 17 …
… vaccinated in Delaware will be entered into a raffle for either one full undergraduate scholarship to a Delaware university, including either the University of Delaware, Delaware State University or Delaware Technical Community College, or... one full undergraduate scholarship to Wilmington University.
Additional prizes will be provided by: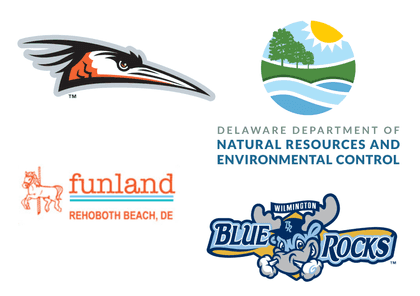 Delawareans 18 and older …
… vaccinated in Delaware between May 25 and June 29 will have the opportunity to win cash prizes — for the next five weeks!
Two Delawareans a week will win $5,000.
Other prizes include:
Full graduate scholarship to Wilmington University
Tickets to The Grand
VIP State Fair package
Tickets to Firefly
Four-day vacations at destinations

in Delaware

A DART pass for a year
Free tolls within the state of Delaware
The big giveaways!
$302,000 and two low-number license plates
All Delawareans who have been vaccinated in Delaware are eligible to win! The winners will be announced June 30.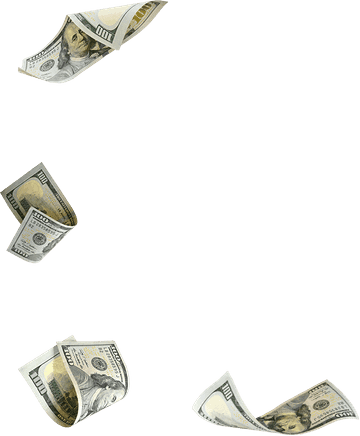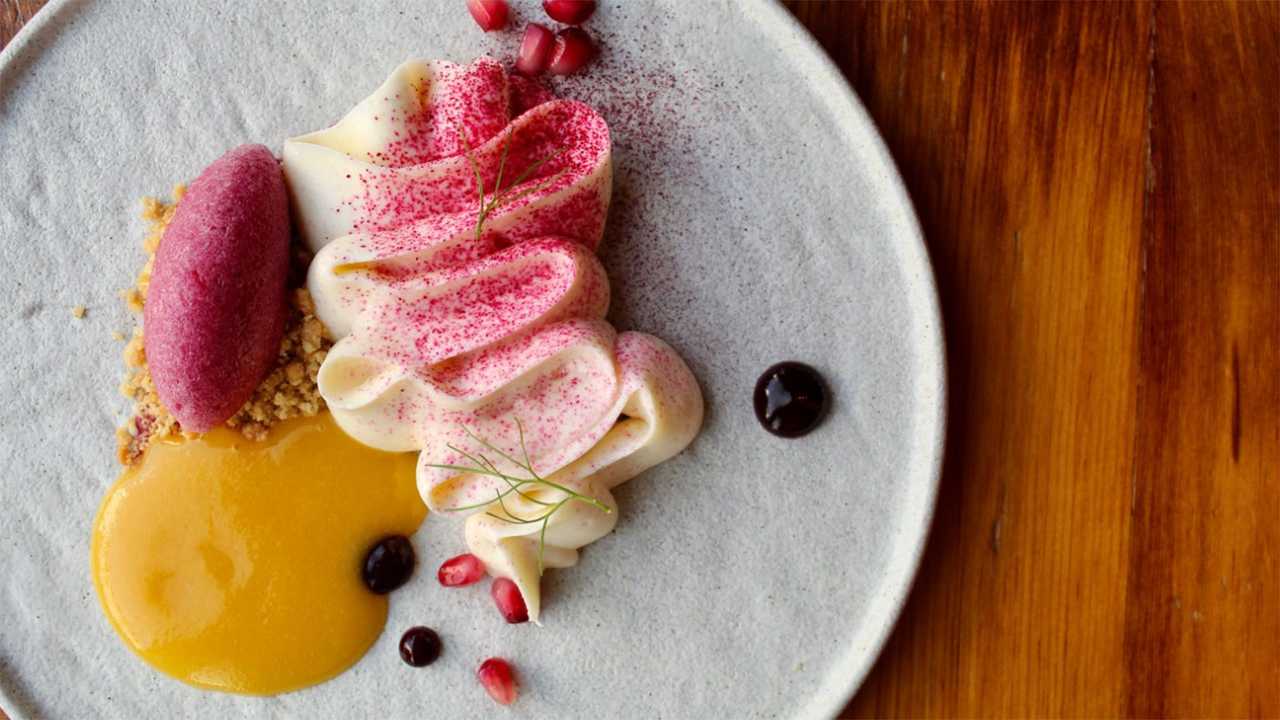 How do I enter?
You don't have to take any additional steps to enter if you are a Delaware resident and were vaccinated, or get vaccinated, in the state of Delaware at any time before June 29.
Frequently Asked Questions